After a torrid run over the past several months, Urban Outfitters' (URBN) stock is taking a step back on Tuesday (1/9) after the company announced disappointing holiday sales numbers. The numbers weren't bad (roughly in line with Q3 numbers), but URBN clearly didn't get the boost that most other retailers got during December 2017. That isn't a bullish sign; but comps are still positive, gross margins still have rebound potential, operating expenses are still being levered, and the tax rate is still high.
Overall, the growth narrative surrounding URBN remains intact. Consequently, we believe URBN stock will bounce back from this sell-off over the next several months.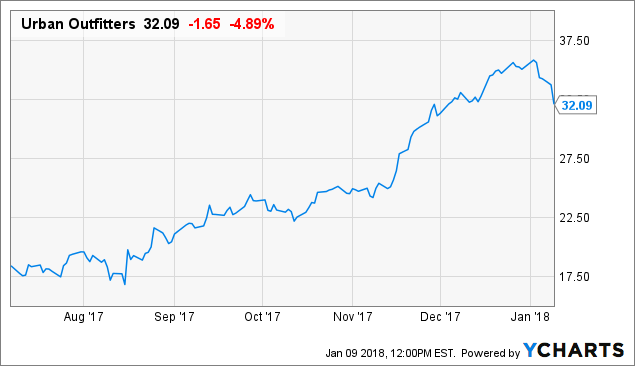 Urban's numbers weren't bad. They just weren't as good as everyone expected. Back in early December, URBN said that comps were trending in the up mid-single-digit range during the holiday period. But comps for November and December came in at just 2%, implying a massive slowdown as the brand neared Christmas.